These notes require technical knowledge of using developer or build tools to compile software from source code. FreeSSM can use the open source version of QuickTime (QT) framework so you'll need a user account setup over at https://qt.io. These notes are based on the GitHub install notes with a couple of screenshots thrown in. Note that we compile 32-bit for compatibility with Tactrix OpenPort which doesn't have 64-bit drivers.
FreeSSM is available open source thanks to Comer352L who created and shared this project on GitHub @ https://github.com/Comer352L/FreeSSM.
Remember to run the following on a fresh OS
sudo apt-get install build-essential
Now follow these instructions.
These steps have been tested against the open source edition of QT 5.8 and 5.9 on 64-bit Windows 10. Ensure the version number in the paths referenced below is correct for your computer. If you don't have QT installed already use 5.9. The screenshots below don't show every step of the process and probably describe some QT components that may not be necessary but hey this works.
Install QT 5.9 open source using the online installer, we'll customize required components as we go using default install path C:\QT\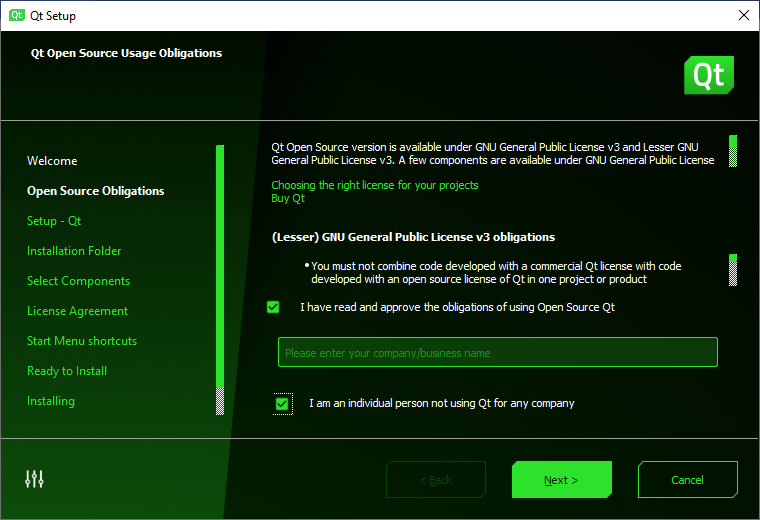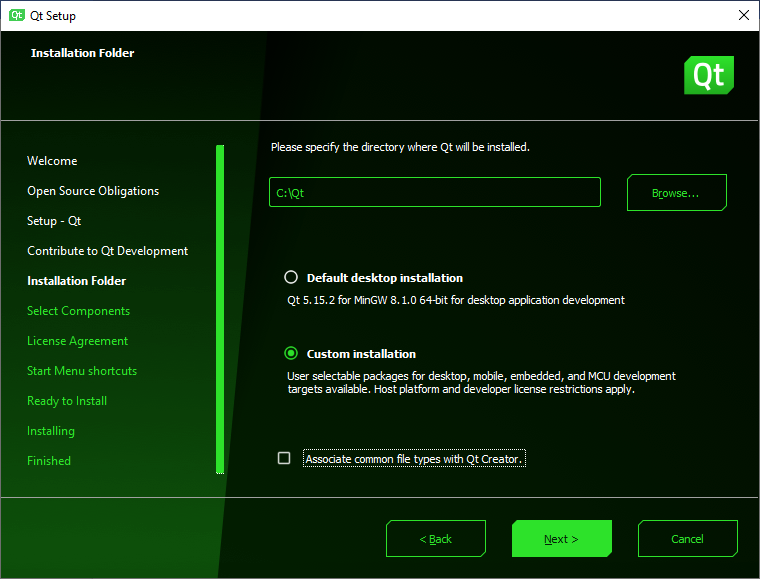 Work through the remaining QT install steps, note that the install can take quite some time.
After install finishes use Command Prompt to ensure system environment variable PATH includes the follow. If they are not there edit them in using Edit System Environment Variables in Control Panel or searching Environment Variables from the Start menu.
C:\Qt\5.9\mingw53_32\bin\
C:\Qt\Tools\mingw530_32\bin
Download and decompress the latest zipped FreeSSM source code from https://github.com/Comer352L/FreeSSM. If you prefer to compile v1.2 select that branch before downloading.
Enter your source code directory (not it's \src subfolder) and run the following commands separately once each completes.
qmake
mingw32-make debug
mingw32-make translation
mingw32-make debug-install
You should now have Free SSM files in folder c:\freessm
Run FreeSSM.exe from c:\freessm. You should see a screenshot like the one shown here. If you plan to use Tactrix OpenPort be sure to install ECUFlash so that OpenPort drivers are installed.